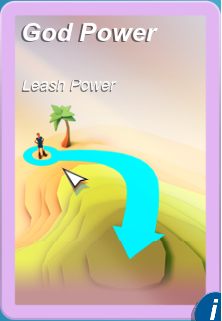 Leashing is the second god power given to players. It allows the player to guide followers in their actions.
Power description
[
]
Click or hold on a Follower or Abode to initiate the Leash. Drag to any location to send the Followers to places further away than they can see.
Usage
[
]
The leash power can be used to drag villagers far distances to build new abodes or drag farmers and miners out of the settlements to build mines and fields.