Plots are areas of land upon which followers can build Abodes, Fields, or Mines. They are marked by light gray brackets.

Plots can occur on any surface of terrain, as long as their prerequisite god cards are completed
Creating Plots
[
]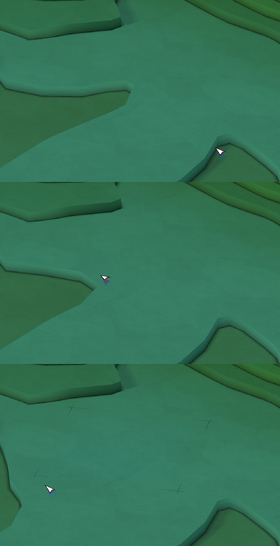 Plots are created automatically on clear, unobstructed land. When a plot is created, a number appears in the upper-lefthand corner corresponding to the size of abode that can be built on it.
In Weyworld, Fields can only be placed on green-colored Verdant Land, and Mines can only be placed on dark-colored Rugged Land.
Plot Size
[
]
You can only create plots as large as the largest abode you have unlocked for that terrain, and as small as the smallest abode you have unlocked for that terrain. Plots of intermediate size will be given the rank of the largest unlocked abode smaller than the actual plot size.
On Weyworld terrain no longer matters, and plots of any size can be built on any terrain.