School of Fish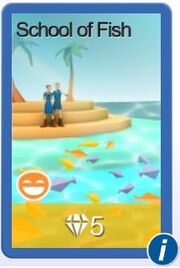 School of fish is a Divine Gift that adds happiness to your Followers.
As of version 2.2 the School of fish Divine Gift is unlocked as soon as Gems are introduced.
Tap anywhere on the map to conjure a school of fish These fish forever swim around these lovely parts of the world for the amusements of your followers.